There are many applications flashlight, but this one is the most convenient!
It was carefully designed to be as practical as possible, it includes New unique ways to turn the light directly from your Lock Screen. Features:
Ultra-bright and most powerful light possible
Very fast!
Unique Lock Screen features
Built-in compass
Launch it to get light instantly
Beautiful design
Widget ultra convenient
Torch using the camera flashlight
You can also use the screen as source light
You can use the light with an other app open
Designed also for tablets
*Lock Screen Features:
Turn on the light using the shake gesture, very convenient and works even if your lock screen is protected by a code or a schema!
Turn on the light using a simple notification, a notification appears when your lock screen appears, click on the notification to turn on the light, very practical too!
* This feature may not be available, if you use some custom launchers.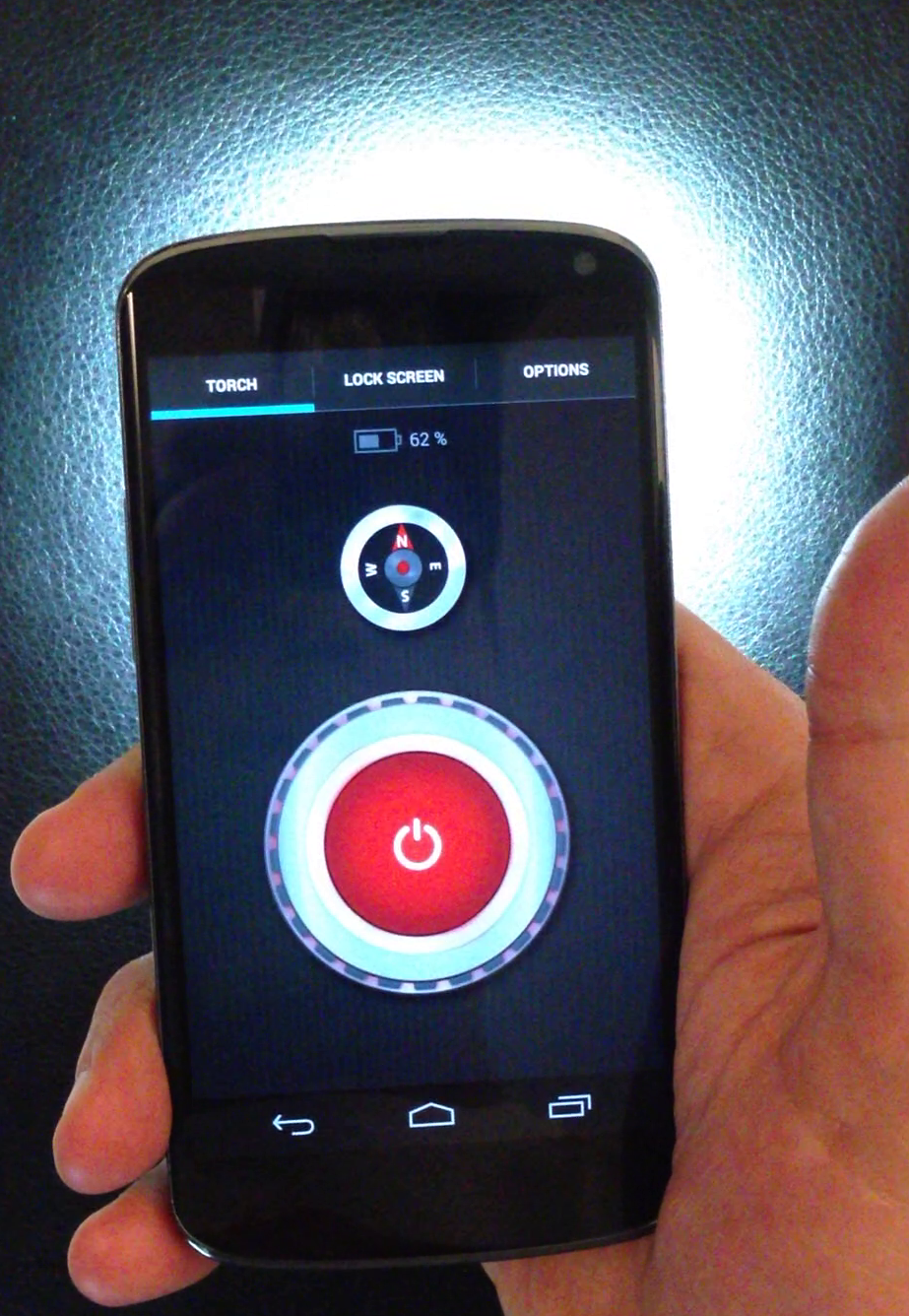 [youtube=http://www.youtube.com/watch?v=3rYUdMh0sv4&w=420&h=315]
Download from Google Play
Specific privacy policy for Flashlight Led Revolution app.
Best android apps, the best flashlight app, torch, best flashlight android app, Brightest Flashlight