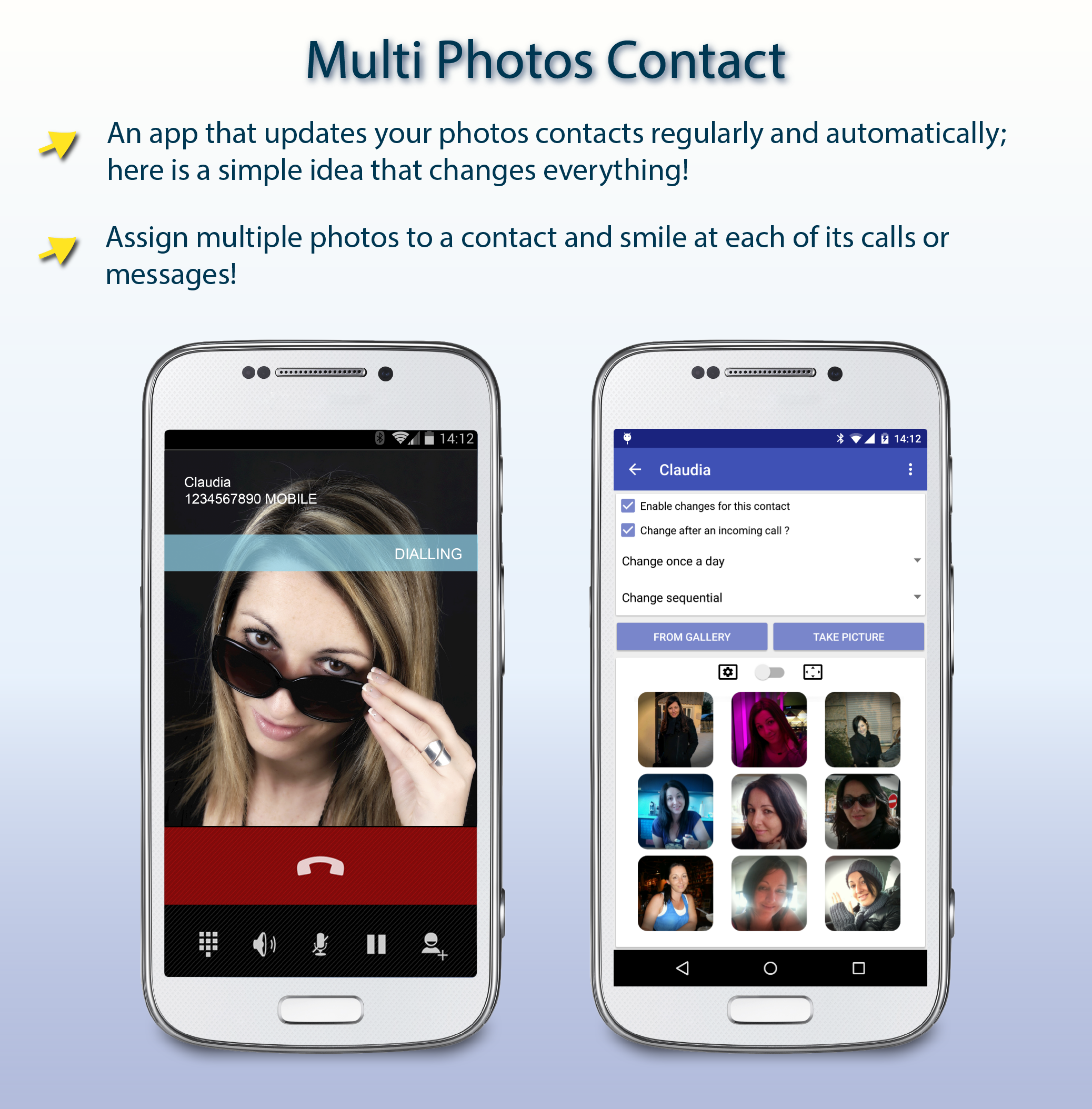 Updates your photos contacts regularly and automatically; here is a simple idea that changes everything!
Add multiple photos to each contact you want and simply choose the frequency of change, the picture changes automatically.
Features:
You can choose the frequency of change for each contacts: after an incoming call, twice a day, once a day, once a week
Share pictures from any application to « Multi Photos Contact » and select simply a contact to add it to his gallery
Build a photo gallery specific to each contact
Photos change in all applications of the phone (calls, sms, etc)
Does not consume battery
Advanced feature:
The app accepts a Dropbox link as image format !
This feature has been designed for couples, create a link that points to an image to your Dropbox, and give this link to your partner. If you change the image on Dropbox, your partner will receive this update 🙂
Idea & concept by Droidexp ©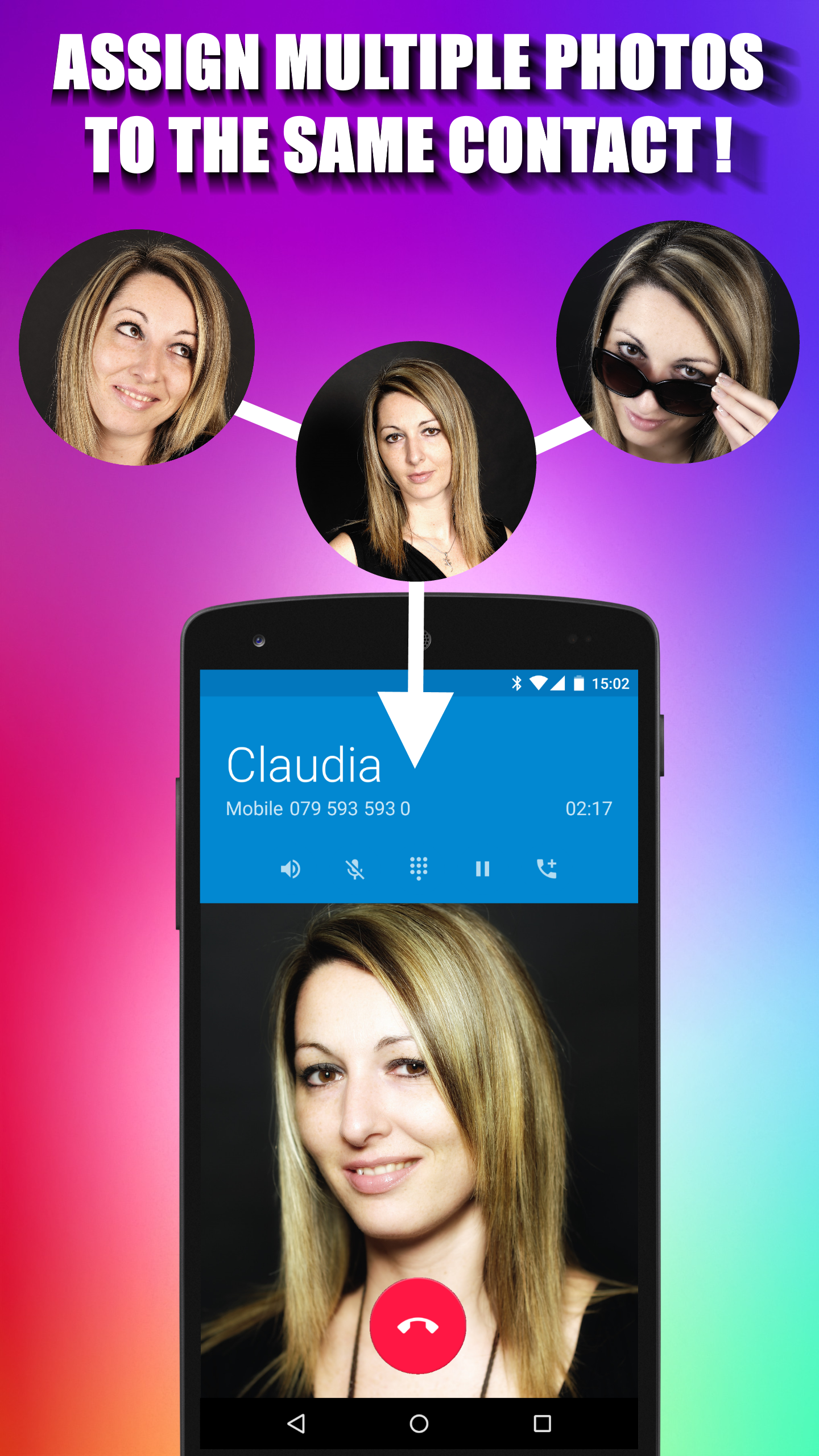 Specific privacy policy for Multi Photo Contacts